ZAP's Mid-Week Update – July 20, 2016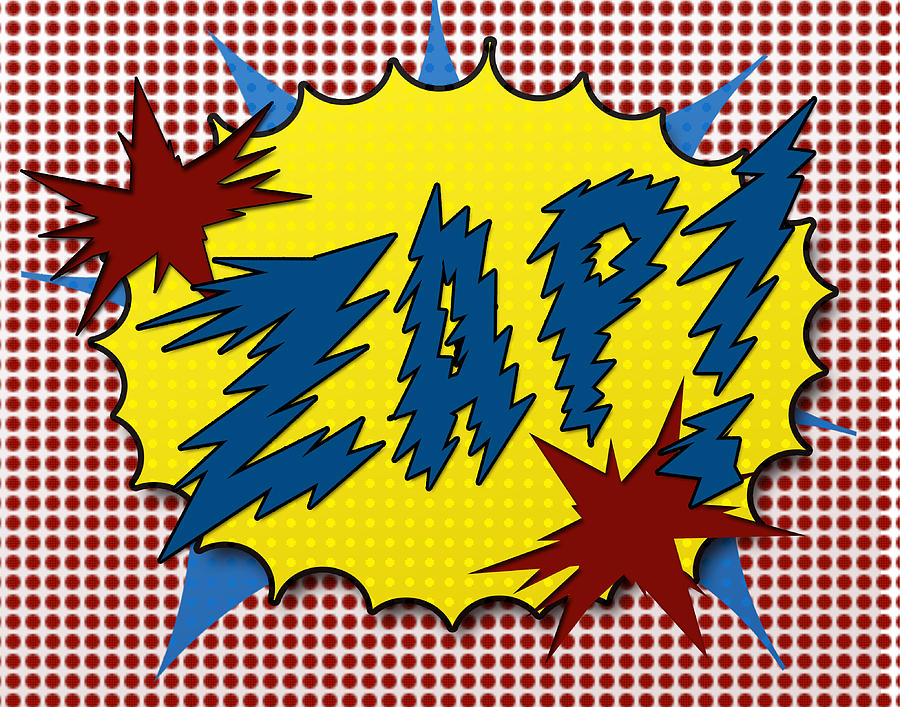 ZAP SAYS
HI ALL,
WE HAVE BEEN DELAYED. I MEAN IN OUR FUNDING. A COUPLE DAYS AGO THE BANKERS STOPPED THE COMPLETION OF THE TRANSFER TO US AND GAVE THE LAMEST EXCUSE I HAVE EVER HEARD, AND IT TURNED OUT TO BE TWO DISTINCT LIES. THE PROBLEM FOR THEM IS THAT THEIR LIES WERE ACTUALLY MADE TO THE PEOPLE BEHIND THE FUNDING, AND THESE GUYS ARE FRIKKIN FURIOUS. THEY HAD A HUGE MEETING YESTERDAY WITH PEOPLE INVOLVED FLYING IN FROM THE FOUR CORNERS OF THE WORLD TO SIT DOWN AND FIGURE OUT THE NEXT STEPS.
THE BANKSTERS HAD NO CLUE AS TO THE DAMAGE THEY HAD JUST MADE BECAUSE THEY WERE TALKING TO A MIDDLE MANAGEMENT TYPE DESIGNEE THAT WAS IN CHARGE OF THE PROCESS. THEY DID NOT KNOW THAT THIS MAN WAS PLACED THERE BY THE PEOPLE BEHIND THAT WERE WATCHING THIS PROCESS LIKE A HAWK.
THE PEOPLE BEHIND HAVE VAST AMOUNTS OF WEALTH IN THE BANKS IN SAFEKEEPING AND SUPPORTIVE ROLES THAT ACTUALLY FORM A LARGE PORTION OF THE CAPITAL BASE OF THE BANKS. AND THEY LIED TO THEM. WOW.
SO FOR THE FIRST TIME IN HISTORY, THE USUAL LIES THAT BANKSTERS DO TO DELAY THINGS OR TO STEAL MONEY WERE MADE DIRECTLY (SORT OF) TO THE PEOPLE BEHIND. BIG OOPS.

WHEREAS BEFORE WE HAD TWO BANKERS GO TO JAIL, AND TWO OTHERS TRANSFERRED TO OTHER BANKS TO TAKE THE HEAT OFF, THIS TIME THE BANKS ARE IN PERIL OF BEING SHUT DOWN. I WOULD NOT WANT TO BE IN THEIR SHOES RIGHT NOW, AND I BET YOU THAT THE BOARD OF GOVERNORS ARE SHI..ING BRICKS. THEY HAVE ALREADY BEEN SERVED A LEGAL NOTICE TO DO CERTAIN THINGS OTHERWISE THEY WILL GO DOWN. THIS IS VERY VERY SERIOUS AND CANNOT BE SWEPT UNDER THE RUG.
FRANKLY I AM ASTOUNDED THAT THE BANKSTERS HAD THE GALL TO THINK THEY COULD GET AWAY WITH THEIR SHENANIGANS FOR THIS LONG, AND THEY HAVE FINALLY MADE THAT FATAL MISTAKE THAT BLOWS EVERYTHING UP FOR THEM. YOU CAN NOT MESS WITH THESE FOLKS THAT HAVE THE WEALTH IN THEIR KEEP. TO DATE, THESE PEOPLE HAVE LEFT THE BANKS TO THEIR OWN DEVICES UNTIL THEY WERE TREATED IN THE SAME MANNER AS ALL OTHERS. NOW THEY UNDERSTAND THE PROBLEMS OTHERS FACED, AND THEY ARE TAKING LARGE ACTION AGAINST THE CORRUPTION THEY HAVE JUST SEEN WITH THEIR OWN EYES INSTEAD OF STATIC REPORTS.
I WAS RESPONSIBLE FOR BRINGING THIS CORRUPTION TO THE ATTENTION OF THE PEOPLE BEHIND, AND EXPOSING THIS DIRECTLY TO THEM, AND ALL THIS WAITING WAS WORTH IT FOR THAT SINGLE POINT WHERE I COULD SHOW THEM THE CORRUPTION. I HAVE A BIG GRIN ON MY FACE THAT JUST WILL NOT GO AWAY. YES IT HURTS WE ARE DELAYED A BIT MORE, BUT RIGHT NOW I DON'T CARE.
IN OTHER MATTERS, CURRENCY TRANSACTION PAYMENTS HAVE STARTED. THIS IS EXCELLENT NEWS AND I CAN SEE THIS ACCELERATING REAL FAST RIGHT NOW AS THE GLOBAL TRUST GEARS UP FOR THE TABLE TOP MEETINGS AND THE COMPENSATIONS. THESE ARE TRULY EXCITING TIMES FOR SURE, AND ALL THE CHANGES WE ANTICIPATE TO HAPPEN, CAN HAPPEN NOW.
I WAS ALSO SENT A LINK TO A SHORT MOVIE. THIS SHOWED A MUSLIM COMMUNITY GATHERING AROUND A PICKUP TRUCK WITH SOME MEN AND A BOY NOT MORE THAT 10 YEARS OF AGE. THEY WERE SHOWING OFF THE BOY TO THE CROWD AND LAUGHING AND SMILING AND HAVING A GREAT TIME. THE BOY WAS SORT OF BEWILDERED BUT SMILING FROM TIME TO TIME. THEN THEY LAID THE BOY DOWN ON THE BED OF THE PICKUP TRUCK FACE DOWN, THE NICE MAN THAT WAS SMILING AND PLAYING WITH HIM PULLED HIS HEAD BACK BY HIS HAIR, AND TOOK A KNIFE TO THE BOY'S THROAT. A FEW MINUTES LATER HE SHOWED THE GLEEFUL CROWD THE BOY'S HEAD APART FROM HIS BODY AND THEY ALL CHANTED "ALLAH ARGHBAH" OVER AND OVER. I UNDERSTAND THAT THE BOY WAS OF A RELIGION OTHER THAN ISLAM AND THEREFORE IT WAS OKAY TO SEPARATE HIS HEAD FROM HIS BODY. THERE WERE OTHER MOVIES. THEY WERE ALL THE SAME.
ISLAM, THE RELIGION OF PEACE, STRUCK AGAIN.
I AM SICK AND FRIKKIN TIRED OF THIS PEACEFUL RELIGION TAKING INNOCENTS AND DOING THIS TO THEM. ALSO REMEMBER A WOMAN IS BORN AS THE PROPERTY OF HER FATHER AND ENSLAVED INTO ISLAM AS THE SALEABLE ASSET AND MARRIED OFF FROM 6 YEARS OLD AS A SEX SLAVE AND BABY MACHINE. MEN GET 4 WIVES AND TEMPORARY WIVES (PROSTITUTES FOR ONE HOUR A DAY) AND WAR BOOTY SEX SLAVES WITH FULL MISOGYNISTIC RIGHTS AND POWER OVER WOMEN IN THIS LIFE AND MORE IN THE NEXT IF THEY SUBMIT TO THIS LUNACY.
THIS IS NOT A RELIGION BUT A POLITICAL AGENDA AS THE CONVERSION OF PEOPLE TO ISLAM AND THE INSTALLMENT OF SHARIA LAW IS THE GOAL OF ISLAM.
HOW CAN YOU COEXIST WITH PEOPLE THAT WANT TO KILL YOU AND ENSLAVE YOU.
I APOLOGIZE FOR GOING INTO RELIGION AGAIN BUT I AM SICK TO MY STOMACH FROM WHAT I SAW. KILLING A KID BECAUSE HE IS OF A DIFFERENT RELIGION? THEY HAVE DONE THIS THOUSANDS OF TIMES TO KIDS, WOMEN, AND ANYBODY ELSE THAT DOES NOT SUIT THEIR SENSIBILITIES. TOO MUCH.
I REALLY WOULD LIKE TO SEE THE MUSLIM COMMUNITY DO THE SAME THING THAT THE PROTESTERS DID IN ENGLAND, AND WHO BECAME THE PROTESTANTS. TIME FOR REFORM? AND LIVING A REAL PEACEFUL LIFE AND HAVE A BARBEQUE WITH THE NEIGHBORS ON SUNDAY? MY MUSLIM FRIENDS ARE GOOD PEOPLE. THEY LIVE AND LOVE LIKE I DO AND COME FROM THE HEART. MAY I KNOW MORE.
I ALSO DO NOT WANT TO TALK ANYMORE ON THIS POLITICAL/RELIGIOUS THING THAT THE WORLD HAS TAKEN GREAT NOTICE OF, BUT AS I SAID, WATCHING A KID'S HEAD SLICED OFF LIKE ANY BUTCHER DOES TO A CHUNK OF MEAT WAS WAY TOO MUCH AND DROVE THE POINT HOME. I HAD TO SAY SOMETHING AGAIN.
BE READY FOR A LOT OF WORK. THE FORMAL GUARANTEE THAT OUR FUNDS ARE ASSURED FROM BOTH DIRECTIONS NEXT WEEK DOES THE TRICK FOR ME, AND I CAN SEE OUR EFFORTS BEARING GOOD FRUIT NOW.
THANKS FOR YOUR SUPPORT EVERYONE. I AM NOT ABLE TO HELP OTHERS ANYMORE AS RESOURCES ARE DRY BUT WE WILL MAKE IT ONE WAY OR ANOTHER AND THE WORK WILL BEGIN FOR THE NEXT FEW DECADES.
IN UNFLAGGING GRATITUDE.
LOVE AND LIGHT
IN OUR SERVICE
ZAP
"GOD IS; I AM; WE ARE"
"BE GOOD, BE LEGAL, TELL TRUTH"
JULY 20, 2016
COPYRIGHT ZAP 2013-2016
CONTRIBUTIONS
Thank you for your support as we do our best to keep you up to date. We couldn't do this without your Help. Please go to Paypal.com using the account address: goneforthfornow@gmail.com to support the cause. Please remember to click goods and services when sending. We're still struggling to keep the lights on and food on the table.
Much Gratitude, Susan
Love and Kisses,
'The Office of Poofness"
ZAP, Susan and Staff