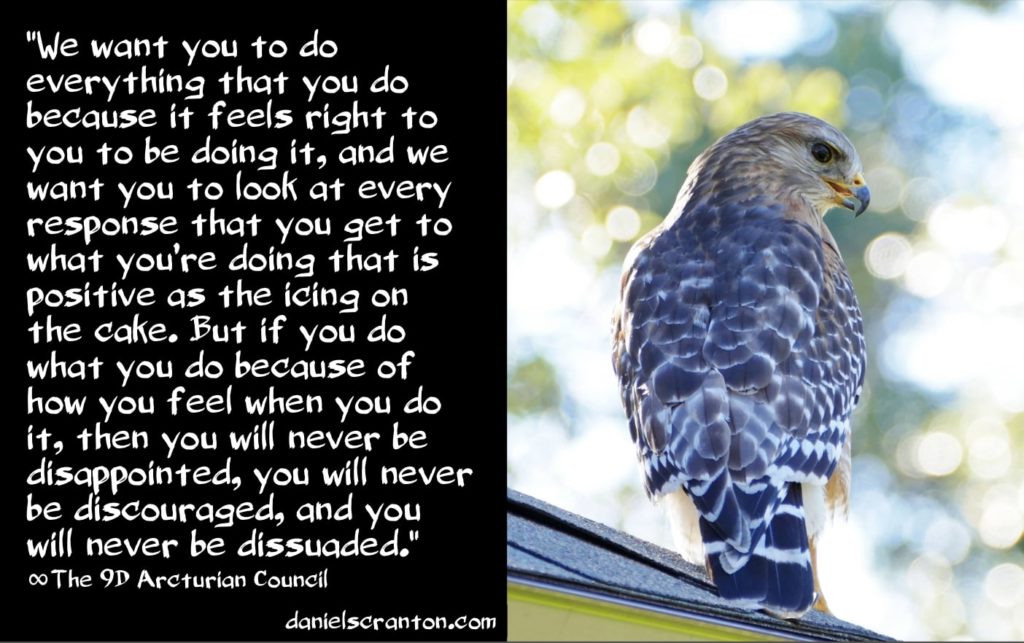 Your Own Personal Zone ∞The 9th Dimensional Arcturian Council
"Greetings. We are the Arcturian Council. We are pleased to connect with all of you.
We are pleased with the way that you all receive our transmissions. We are happy to see all of you opening yourselves up to the energies that we transmit, and we are thrilled that the messages are so well-received by you. But even if you did not like what we had to say, and even if the energies we transmitted were not received, we would still do what we do.
We would in no way be discouraged, nor would we change our message to gain a bigger audience, or better approval ratings. And this is what we want to encourage all of you to do as well. We invite you to continue doing what you are doing, regardless of what it is, as long as it represents who and what you are. We want you to ignore the critics and to let go of the need for anyone's approval.
We want you to do everything that you do because it feels right to you to be doing it, and we want you to look at every response that you get to what you're doing that is positive as the icing on the cake. But if you do what you do because of how you feel when you do it, then you will never be disappointed, you will never be discouraged, and you will never be dissuaded.
And that is so important. We want to activate that desire to persevere within each of you in this transmission. Don't do it because someday, maybe, perhaps they will get it. Do it because of how you feel when you are expressing yourself, when you are creating, when you are true to who you really are. The world needs more individuals who will bring through those high frequency energies that co-create with you when you are in your own personal zone.
We are the Arcturian Council, and we have enjoyed connecting with you."
Get a Private Session with The Arcturian Council (or any of the other beings I channel) for 50% Off. Enter Discount Code LOVE at Checkout
Purchase The Arcturian Council's book, Ascension: The Shift to the Fifth Dimension, on amazon here
Listen to the audio here