ZAP Update – August 22, 2016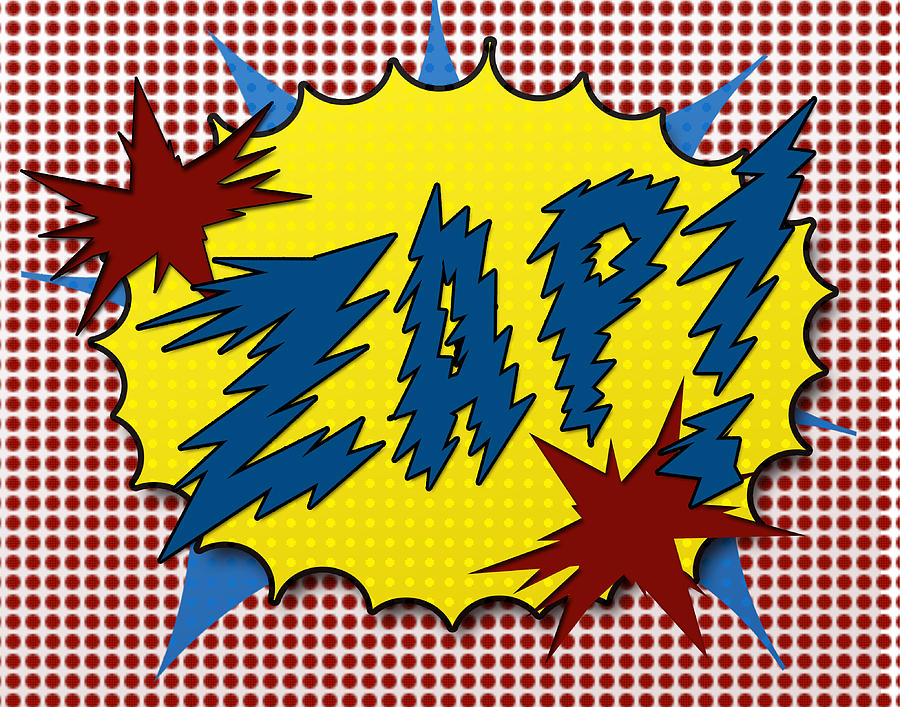 Subject: OFFICE OF POOFNESS
From: 2goforth@Safe-mail.net
Date: Sun, August 21, 2016 8:48 pmThat's What Friends Are For
Dionne Warwick
And I never thought I'd feel this way
And as far as I'm concerned
I'm glad I got the chance to say
That I do believe, I love you
And if I should ever go away
Well, then close your eyes and try
To feel the way we do today
And then if you can remember
Keep smiling, keep shining
Knowing you can always count on me, for sure
That's what friends are for
For good times and bad times
I'll be on your side forever more
That's what friends are for

Well, you came in loving me
And now there's so much more I see
And so by the way
I thank you
Oh and then for the times when we're apart
Well, then close your eyes and know
The words are coming from my heart
And then if you can remember
Keep smiling and keep shining
Knowing you can always count on me, for sure
That's what friends are for
In good times and bad times
I'll be on your side forever more
That's what friends are for
Keep smiling, keep shining
Knowing you can always count on me, for sure
That's what friends are for
For good times and bad times
I'll be on your side forever more
That's what friends are for
Keep smiling, keep shining
Knowing you can always count on me, for sure
'Cause I tell you, that's what friends are for
Whoa, good times and the bad times
I'll be on your side forever more
That's what friends are for
httpss://www.youtube.com/watch?v=yq-sxM20RMM
POOF SAID
SO what is next is the chipping away at the walls of obstacles that has been on going for years. The place wherein you are standing now is quite different than a few years ago. We all knew the trickery and the sophistication of the cabal, or the illuminati or the great bosses however you wish to view them of course you do but the resources were mismanaged and became non- accessible and the time to move any serious number of funds became paralyzed.
As has been mentioned before had this happened earlier the intended resources would simply have fled back into the cabals pockets. So here you are today, with much occurring that is a prelude to things to come. Much more is beginning to occur that will lead to more releasing of energies, more funds beginning to flow and more people reporting the information such that you will know that the dam has broken. And it has!
If that s all we had to report that would be enough. But it isn t. It is also known that you folks are weary and feel like you are in a war zone. In many ways you are. But that too will come to an end: it has to! The powers that work to bring about change are indeed working. So make that not an issue; just know that every stone is unturned in the effort to break through the maze.
And here again, there is more we can say that will make you aware of how important all of this is. Funds have been redirected and withdrawn for hedging against more profits. These funds were supposed to be working to rebuild infrastructures, not let it crumble. The nation is in the grips of a deterioration that was never intended. That can bring or draw out much fear. Don't let it! This is an indication that the leadership is changing and with whom or for what that will be shown in due time.
Things are not as you perceive them. The people have no idea just how deeply they have been jerked around. They will, in time. And for now that s enough to say, keep the eye on the goal and ride this out. You have come this far. Hang on. Hang in. Let go. And remember that your thinking is part of the paralyzed consciousness or the rising consciousness. Which will it be? You choose…P…
SUSAN SAYS
"The Art of War," Translated by Thomas Cleary
Deep knowledge is to be aware of disturbance before disturbance, to be aware of the danger before danger, to be aware of destruction before destruction, to be aware of calamity before calamity. Strong action is training the body without being burdened by the body, exercising the mind without being used by the mind, working in the world without being affected by the world, carrying out tasks without being obstructed by tasks.
By deep knowledge of principle, one can change disturbance into order, change danger into safety, change destruction into survival, change calamity into fortune. By strong action on the Way, one can bring the body to the realm of Longevity, bring the mind to the sphere of mystery, bring the world to great peace, and bring tasks to great fulfillment.
The paragraph above could be used to help keep our consciousness clear of any negativity as we navigate through these end times of chaos while anticipating our sweet deliverance. The currency exchange process is certainly preceding nicely with many more verifiable confirmations. I have heard many whispers this week of a substantial nature. Let me assure all of those, including myself, waiting for the Prosperity Programs that it surely looks like all awaited events are on the same page finally and will manifest in unison. Many Blessings, Susan
ZAP SAYS
HI ALL
BREAKING NEWS:
AT 3:33 PM, THE SPECIAL FORCES TEAM HEADED BY THE COMMANDER KNOWN ONLY AS "THE DUCK", WILL BE INITIATING A SPECIAL MISSION TO REMOVE THE CABAL MALWARE CLOGGING THE SUPER COMPUTERS IN THE IN THE SECRET CISTERN UNDER THE PENTAGON. THIS WILL ORDER ALL THE BANKS TO TAKE A ONE DAY HOLIDAY TO INSTALL THE NEW REPUBLIC SOFTWARE IN THEIR COMPUTERS THAT WILL RELEASE THE SUPER SECRET ACCOUNTS AND ALLOW EVERY SINGLE MAN, WOMAN AND CHILD TO ENJOY TAX BREAKS ON EVERY STARBUCKS LATTE THEY ORDER.
THE AMOUNT OF RUMORS THAT FOLLOW THIS GENERAL PATTERN IN RESPECT OF 800 NUMBERS, ADMIRALS GOING INTO A ROOM, THE WHEREABOUTS OF GENERAL DUNFORD AND HIS ACTIONS, ARE LEGION AND PREVALENT ACROSS THE BOARD THESE DAYS.
The new republic does exist. THE RV IS UNDERWAY WITH THE BIG BOYS EXCHANGING FIRST. THE HISTORIC ASSETS ARE STARTING TO BE COMPENSATED. THESE THREE MAINSTAYS OF THE GLOBAL RESET ARE PRETTY EVIDENT NOW. ALL THE DETAILS OF THESE ELEMENTS ARE THE FOOD OF THE INTERNET GURUS AND WE SEE BOTH FACTS AND WISHFUL THINKING INTERMINGLED IN THE VARIOUS REPORTS OUT THERE.
MY SIMPLE ADVICE IS TO JUST NOT BE CAUGHT UP IN THE DRAMAS PRESENTED. ALL WILL COME ABOUT IN ITS OWN TIME.
ON MY SIDE, BECAUSE THESE ELEMENTS HAVE NOTHING TO DO WITH OUR EFFORTS, IT ALLOWS A CLEAR PERSPECTIVE OF EVERYTHING THAT GOES ON AROUND ME, AND BELIEVE ME WHEN I SAY THAT I AM VERY GRATEFUL FOR THIS DISTANCE.
THE RELATIONSHIP I HAVE WITH THE ROYALS IS PARTICULAR AND I RECEIVE STRAIGHT INTELLIGENCE DEVOID OF COLOR OR EGO, AND THEY SIMPLY SAY THAT THE DIVINE PLAN IS UNDERWAY, THE MATRIX FUNDS OF HUMANITY ARE BEING RELEASED, AND WE WILL BRING IN THE "GOLDEN AGE" THAT WE ARE SUPPOSED TO ENJOY NOW.
THIS ALSO MEANS THAT WE WILL HAVE DISCLOSURE, AND SAY HI TO OUR BROTHERS AND SISTERS UPSTAIRS FORMALLY AS WELL AS THE OTHER SPECIES THAT HAVE BEEN AROUND FOR MANY THOUSANDS OF YEARS. THE ROYALS AND MANY OTHERS (GOVERNMENTS, AGENCIES, ELDERS, SPECIFIC INDIVIDUALS) HAVE BEEN IN CONSTANT COMMUNICATION WITH THESE FOLK, BUT HAVE NOT DISCLOSED THIS RELATIONSHIP FOR WHATEVER REASON BE IT STUPID, BENIGN, OR ADVERSE.
IT MAKES NO DIFFERENCE NOW AS THIS IS SLATED TO OCCUR VERY SHORTLY AND WE CAN BEGIN THINKING ABOUT THE NEXT LOGICAL STEP WHICH IS INTERGALACTIC COMMERCE. THAT WILL BE A WHOLE BUNCH OF FUN, I GUARANTEE IT.
From: C
Subject: URGENT ALERT! INCLUDE IN YOUR UPDATE TONIGHT? "THIS IS AN EMERGENCY"
Immediately after hope was expressed in today's conference call because CHEMTRAILS had greatly decreased, I was quickly sent by my most trusted guides-in-high-places to WHY at the above-cited article, with the STRONG request to get this to you to include in your update tonight. I was guided that the new poisonous ingredient is a chemical, plus radioactive material, toxic metals & warfare germs,
& that especially children need quality protections & that use of this, from high altitudes, could begin now.
In-house air-purification can help. Also, filtration mask…especially people going outside.
…'while ones capable try to stop this assault".
C
THE CHEMTRAIL PROBLEM IS GOING AWAY AS THE BOYS AND GIRLS UPSTAIRS TAKE MOST OF IT OUT, BUT WHAT IS LEFT IS STILL DEADLY AND THE PUBLIC OUTCRY TO REMOVE THE CHEMTRAILS FROM OUR LIVES IS REQUIRED. AWARENESS AND PUBLIC, VERY PUBLIC, CAMPAIGNS ARE THE ORDER OF THE DAY I WOULD THINK.
Subject: Re: MUST READ
Date: August 15, 2016 6:26:34 PM EDT
To: 2goforth@humanus.ca
Dear Susan and Zap,
Your "Must Reads" are ultra conservative ranting. A witch hunt by the Tea Party/ultra right wing Republicans to find anything against the Clintons.
GO SEE httpss://www.youtube.com/watch?v=WtQTzW5amWs TO BEGIN TO UNDERSTAND THE CLINTON WAY OF MAKING MONEY.
The Judge Dale appears to be another right wing/Libertarian group doing anything to condemn anything but their destructive philosophy. I thought Zap didn't get involved with politics, yet he is wading into everything ultra right wing Republican imaginable.
SORRY IF THE TRUTH MAKES YOU WINCE. WHEN I SEE WRONGDOING I GENERALLY POINT IT OUT.
These people, if given the opportunity, will bring the Cabal to it's full power and steal all the money that doesn't belong to the Cabal. The Cabal, obviously, isn't dead or dying, as Zap would have us believe., but is becoming stronger and will be stealing it all. These are the same people who want to give everything to the rich/corporations and force austerity upon the poor, i. e. the remaining citizenry.
THE CABAL INSTALLED THESE MECHANISMS YOU DEFEND HERE, SO YOUR OPINION SUPPORTS THE CABAL I GUESS.
What have the aliens been putting into your Kool-Aid Zap?
PEANUT BUTTER AND JELLY?
It sounds like something much stronger than Ken Kesey's Merry Pranksters used all those years ago. Whatever it is, you've been entirely duped Zap. Even Randle McMurphy wasn't that duped. You have now terrified me more than I'd ever been prior to this point in my life.
WHO IS RANDLE MCMURPHY? NO IDEA OF THE CORRELATION.
Voting Trump in and having him press the button immediately would seem to only end to what picture you are painting for us now. The slavery of humankind is imminent from what you claim to be our future. How depressing.
SLAVERY OF AMERICA IS WHAT THE CABAL WANTS, WHAT OBAMA HAS TRIED TO DO, AND WHAT HILLARY IS GOING TO FINISH IF SHE GETS IN – MY OPINION. YOU WOULD BE BETTER TO ASK WHY ARE OVER 30,000 GUILLOTINES IN STORAGE AWAITING DEPLOYMENT. WHY ARE MASSIVE UNDERGROUND CITIES ALREADY BUILT UNDERNEATH AMERICA. WHY ARE FEMA CONCENTRATION CAMPS ALREADY BUILT AWAITING CLIENTS. WHY ARE EXECUTIVE ORDERS BEING PUMPED OUT DAILY IT SEEMS IN PREPARATION FOR SOMETHING DRASTIC. THE SIGNS ARE THERE FOR THOSE WHO WOULD LOOK.
And we thought we could eventually free North Korea, but that now seems to be the model for mankind. Thank you Zap for painting a picture of what you and yours have duped us into after all these years of telling us otherwise. What was once hope is now the nightmare of mankind.
Sincerely,
DEC
I DON'T THINK SO. I AM ALONE IN MY THINKING, BUT IT SEEMS TO RESONATE WITH MANY. TRUTH IS TRUTH AND YOU CAN NOT GET AWAY FROM IT. ALL I DO IS POINT OUT WHAT I SEE. AND AS FAR AS A NIGHTMARE FOR MANKIND…WHAT NIGHTMARE? WE ARE ABOUT TO EMBARK ON THE RECONSTRUCTION OF THIS PLANET POLITICS OR NO POLITICS, AND THE SUPPORT OF THE ROYALS AND MANY OTHERS IS CLEARLY BEHIND THIS EFFORT. MAKES ME FEEL A WHOLE BUNCH BETTER, AND NOT IN DESPAIR.
BUT TO SHOW YOU THE INTERCONNECTION WITH FRAUD, RAPE AND PILLAGE OF THE CLINTONS, ALL YOU HAVE TO DO IS LOOK AT THEIR FRIENDS AND FAMILY TO GAIN SOME PERSPECTIVE AS FOLLOWS:
From: RT
Subject: A twisted world, isn't it !!!
Date: August 15, 2016 7:27:31 PM EDT
A twisted world, isn't it !!!
Have you ever heard of this person?
Interesting story about how he relates to one of the US presidential hopefuls.
This is Edward "Ed" Mezvinsky, born January 17, 1937.
You'll probably say (as I did), "Who the hell is Ed Mezvinsky?"
He is a former US Democrat congressman who represented Iowa's 1st congressional district in the United States House of Representatives from 1973 to 1977.
He sat on the House Judiciary Committee that decided the fate of Richard Nixon.
He was outspoken saying that Nixon was a crook and a disgrace to politics and the nation and should be impeached.
He and the Clintons were close friends and very politically intertwined for many years.
Ed Mezvinsky had an affair with NBC News reporter Marjorie Sue Margolies and later married her after his wife divorced him.
In 1993, the new wife Marjorie Margolies-Mezvinsky left NBC and became an elected Democrat member in the US Congress. She cast the deciding vote that got President Bill Clinton's controversial tax package through the House of Representatives.
In March 2001, Ed Mezvinsky was indicted and later pleaded guilty to 31 of 69 counts of bank fraud, mail fraud, and wire fraud.
He embezzled more than $10 million dollars from people via both a Ponzi scheme and the notorious Nigerian e-mail scams.
He was found guilty and sentenced to 7 years in federal prison.
After serving less than four years, he was released in April 2008 and remains on federal probation.
To this day, he still owes $9.4 million in court ordered (but unpaid)restitution to his victims.
About now you are saying, "So what?"
Well, this is Marc and Chelsea Mezvinsky.
That's right; Marc is Ed Mezvinsky's son and he's now Chelsea Clinton's father-in law.
Marc and Chelsea are in their early thirties and purchased a $10.5 million NY apartment (after being married in George Soros' mansion).
Marc, has just lost 90% of the funds in the hedge fund he manages. It has been alleged that he skimmed off the last $50 mil and shut it down returning around 10 cents in the dollar to investors. Investigations have begun.
Has anyone heard mention of any of this in any of the media?
If this guy was Jenna or Barbara Bush's, or better yet, Sarah Palin's daughter's father-in- law – or Donald Trump's family – the news would be an everyday headline and every detail would be extravagantly reported.
And yet, many say there are no double standards in political reporting in today's media.
Betting is that Hillary will be the next US President.
And there is already talk amongst the US political elite about the next in the Clinton dynasty – Chelsea – as a future President!
Chelsea Clinton earned $600,000 a year when working for NBC and now works for the Clinton Foundation and sits on quite a few boards. Her annual earnings are now suggested at $1.7 m.
The cycle never ends.
Lying and corruption seem to make some candidates more popular.
I HOPE THAT SPURS YOU TO INVESTIGATE FURTHER THE CLINTON FOUNDATION AND ITS REALLY WELL ORCHESTRATED METHODOLOGY OF TAKING IN MONEY FOR FAVORS, POLITICAL AND OTHERWISE. IS THIS THE WAY YOU FORESEE POLITICS TO CONTINUE? OR WILL YOU, DEC, TAKE A STAND AND DO SOMETHING ABOUT THESE VEGETABLES. THE PIGS NEED HELP.
ZAP
SHAME !!!!!!!!! SHAME !!!!!!!!!!!!!!!!!!
PurpleSkyz
DEAR PURPLESKYZ…WHAT IS THE SHAME? DO YOU HAVE ISSUES OF SHAME YOURSELF THAT YOU WISH TO TRANSFER? HAVE YOU HELPED ANYBODY RECENTLY? DO YOU KNOW HOW TO HELP ANYBODY? HAVE YOU SOUGHT PROFESSIONAL HELP? DO YOU KNOW WHAT PROFESSIONAL HELP IS? CAN YOU SPELL "HELP"? JUST CURIOUS AS ALL YOU SEEM TO BE ABLE TO DO IS TO CRITICIZE EFFORTS TO HELP AND DO SOMETHING RIGHT. BE BLESSED, AND GET SOME GOOD REST. BY THE WAY, WE ENJOY BLUE SKIES ON THIS PLANET SO WHAT PLANET ARE YOU FROM AGAIN? THE ONE YOU TAKE YOUR NAME FROM…JUST TO BE CLEAR. AS LONG AS WE KNOW WHAT THE PROBLEM IS, WE HAVE PROFESSIONAL PURPLE PIGS THAT CAN HELP.
AND ABE FROMAN, DO YOU ACTUALLY HAVE A LIFE? OR IS ALL YOUR TIME DEVOTED TO LYING AND OPINION AND TRYING TO DESTROY OTHERS THAT WISH TO DO SOMETHING REAL FOR HUMANITY. YOUR FALSE FACEBOOK ACCOUNTS ESTABLISHED UNDER THE NAMES OF THE PEOPLE THAT YOU ARE ATTACKING HAVE BEEN EXAMINED, AND THESE CRIMINAL ACTIONS OF IDENTITY THEFT ARE WELL RECORDED. IDIOT IS AS IDIOT DOES.
YES FOLKS, THIS MAN CREATED FAKE FACEBOOK ACCOUNTS WITH THE NAMES AND PICTURES OF PEOPLE THAT ARE WORKING TO GET ALL OF THIS WORK DONE IN A CORNY ATTEMPT TO DISCREDIT THEM. SOME PEOPLE WILL DO ANYTHING TO GAIN A FORUM FOR THEIR TWISTED THOUGHTS. VERY SAD. MORE PROFESSIONAL HELP NEEDED. ABE, I PROMISE YOU MR. ABE, WE WILL PAY THE FINEST DOCTORS TO HELP YOU…PIGS WORK FOR PEANUTS. IN THIS CASE CORN.
REGARDLESS OF ALL OF THESE NEGATIVE ATTACKS AND OTHER LESS WHOLESOME ATTEMPTS TO DISCREDIT, IT DOES NOT MATTER. FEAR MONGERING IS IN AND OF ITSELF A DISTASTEFUL PROPOSITION THAT IS ABSOLUTELY UNNECESSARY. THE PEOPLE WITH ME THAT ARE WORKING (WITHOUT PAY) FOR MANY YEARS ARE FROM THE HEART, AND ALTHOUGH THESE MESSAGES OF ATTEMPTS ARE UNPLEASANT, THEY DO NOT AFFECT OUR WORK.
RIGHT NOW, THE RELEASE PROCESS HAS BEEN WELL ADVANCED AND THE REGULATORS HAVE PASSED SEVERAL RELEASES. THAT MEANS THAT VERY SHORTLY, WE WILL BEGIN THE WORK AS THE FUNDS COME IN. THIS IS FULLY EXPECTED THIS MONTH. YES, IT HAS BEEN A VERY LONG TIME, AND THE BATTLE OF THE BANKSTERS HAS BEEN WON AND I DO NOT ANTICIPATE ANY FURTHER DELAYS. OVERALL VERY VERY GOOD AND I AM HAPPY WITH THE RESULTS.
THE VERY FIRST PRIORITY IS TO GET CRITICAL HELP OUT TO THE ONES IN DIRE CIRCUMSTANCE, PRINCIPALLY THE MEDICAL CASES THAT NEED THE KIDNEY TRANSPLANTS AND THE BONE MARROW TRANSPLANTS. ON THE FORECLOSURE SIDE, THE LIBERTY GUYS HAVE THAT EQUATION. SLOWLY BUT SURELY WE WILL BEGIN DELIVERING THE HELP THAT IS REQUIRED, AND LOOK AFTER OUR CHILDREN AND SENIORS.
IF ALL GOES WELL I WILL HAVE GOOD NEWS FOR US BY WEDNESDAY OR SHORTLY AFTER.
GOD BLESS AND MUCH LOVE AND HUGS.
IN OFF-THE-CUFF GRATITUDE.
LOVE AND LIGHT
IN OUR SERVICE
ZAP
"GOD IS; I AM; WE ARE"
"BE GOOD, BE LEGAL, TELL TRUTH"
AUGUST 21 2016
COPYRIGHT ZAP 2013-2016
CONTRIBUTIONS
Thank you for your support as we do our best to keep you up to date. We couldn't do this without your Help. Please go to Paypal.com using the account address: goneforthfornow@gmail.com to support the cause. Do remember to click friends and family. We're still struggling to keep food on many families tables and the lights going. Much thanks…
Blessings, S
Consultations continue….
Love and Kisses,
'The Office of Poofness"
ZAP, Susan and Staff