ARCHANGEL GABRIELLE: THERE ARE LAYERS AND LAYERS OF TRUTH
---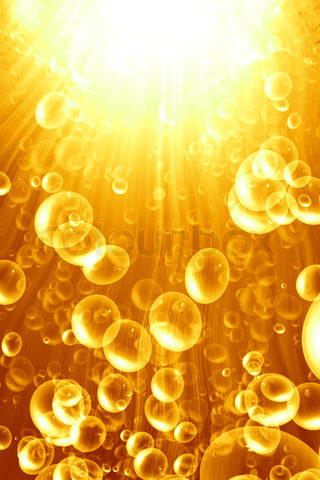 …but there is only one absolute truth, and that is that all is love…Channeled by Genoveva Coyle.
Greetings dearest ones! I AM Gabrielle, I AM Suzanna Michaela Gabrielle, Lilly of Love, Bringer of the Truth, Messenger of the One, and so much more to each and every one of you.
I come to talk to you today about this process of finding the truth – finding your truth – the one that you are constantly seeking, for many of you have this need to understand where you are in your journey and who you truly are. Recently many of you have become more aware of the magnitude and the vastness of your being! You are seeing more of the parts and spaces in yourselves, some you love, some you like, and some you are not that keen on. And yet, this is not about you judging yourselves, instead, loving and accepting yourselves equally as the perfect and lovable whole being that you are. This is the only way you can proceed further in your journey as the "New You".
Dear hearts, there are layers and layers of truth that serve you well on your path back home, but there is only one absolute truth, and that is, that all is love, and therefore all is perfect as it is in this now moment … you just need to see it as such.
I am offering you my golden love and essence to assist you in going deeper and deeper into your knowing hearts. Whenever you become confused, or not quite at ease with what it is that you are perceiving, see yourselves filling up and being surrounded by my golden bubble of love, and then travel higher into your beingness. Ask me to take you deeper and deeper and feel the stillness and the heartbeat of the universe.
Feel yourselves floating and pulsating in unison with the Source, and then ask for guidance in what it is that is troubling you. It may be concerning setting up a new business endeavor, changing careers, or simply responding to a query from your heart. It really doesn't matter if it is big or small, the process is the same. Sit there in silence for as long as you can, the longer and more patient you are, the better. Know that the truth will come to you. The truth, along with the understanding that what you are ready for and need to hear will be sent to you in a gentle but very clear way.
You will know this is truth because your entire being will be enfolded in peace and serenity. Trust and have faith in this process. And mostly have faith in your divine knowing, and thus, you will know how to proceed next, for you will always have confidence that the answers are within your reach, even when you are forging new pathways into uncharted territories.
Now, even more than ever, it is imperative to get in touch with your heart knowing so you can follow your divine plan, for each and every one of you are working in novel and unique ways, which are different from the way your brothers and sisters are setting their new patterns of the Nova Earth.
Stay with my love and joy. Farewell!
By permission.
©2018 Council of Love, Inc.